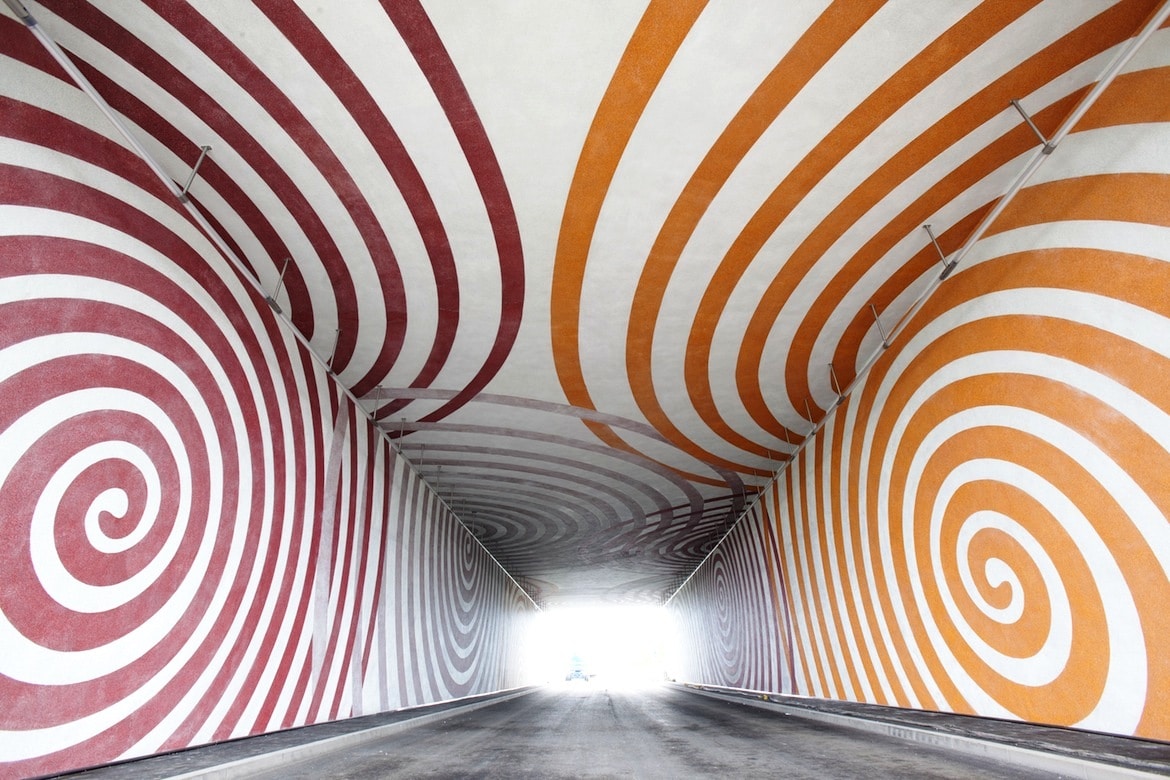 Graffiti Busters were delighted to be appointed as the specialist contractor on behalf of Jackson Civils and The ODA permanent commissions programme to specify a bespoke anti-vandal protective coating to Underpass U01. Positioned adjacent to the Velodrome under the A12 highway the team at Cristal Finish combined with Hackney based artist Martin Richman to create a truly inspiring design feature. The concept 'One Whirl' an installation to SGS Green Building Standards captures the energy of the games with a crystal inlay finish bringing colour and vibrancy to London 2012.
Specification
Graffiti Busters treated three internal elevations including the ceiling an area in excess of 1000 m.sq over the course of two weeks. Works included priming the surface by way of hot water pressure washing equipment ensuring the façade was prepared for the application of a two coat anti-graffiti treatment.
Technique
Two specialist hot water P/W machines working at approximately 1500psi/90 Degrees C + 1000 mm lances were used to clean the facades; skyjack scissor lifts enabled us to effectively reach the high level areas.
To create a uniformed finish low compression sprayers and mohair roller tools were used to apply the sacrificial coating consisting of a two coat totally transparent micro-permeable system.
Off the park, Graffiti Busters were involved in other ODA projects including The Lee Valley White Water Rafting Centre.