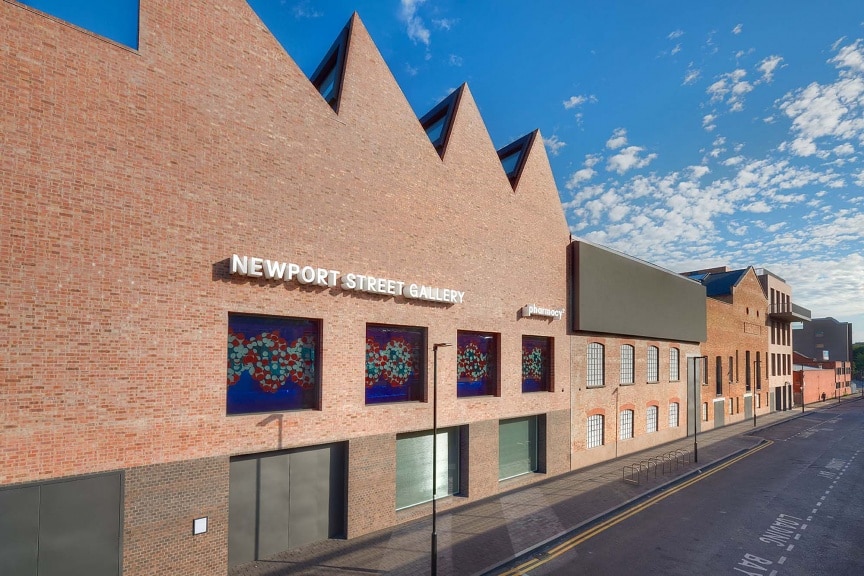 Graffiti Busters were invited on behalf of Kioyar to consult the facilities management team on the external building facade requirements of the Newport Street Gallery scheduled to open in October 2015. The main area of debate was focused on cleaning and protecting the brickwork post build to enhance the aesthetics of this modern building marvel designed by architects Caruso St John. The construction involved the conversion of three listed Victorian buildings, which were purpose-built in 1913 to serve as scenery painting studios for local and West End theatre industries. With the addition of two new buildings.
To ease maintenance and to extend the life-cycle of the structure in its urban environment Graffiti Busters modelled an anti-graffiti coating which involved various samples on refurbished and new brickwork to demonstrate the basic cleaning benefits of protected substrates. To restore the building of its unique features the scope of works will involve an area in excess of 200m² being treated with a specialist sacrificial, micro permeable wax based coating forming an impenetrable but breathable barrier against contaminants without affecting surface colour.
Located in Vauxhall, South London, Newport Street Gallery will present exhibitions of work from Damien Hirst's art collection.