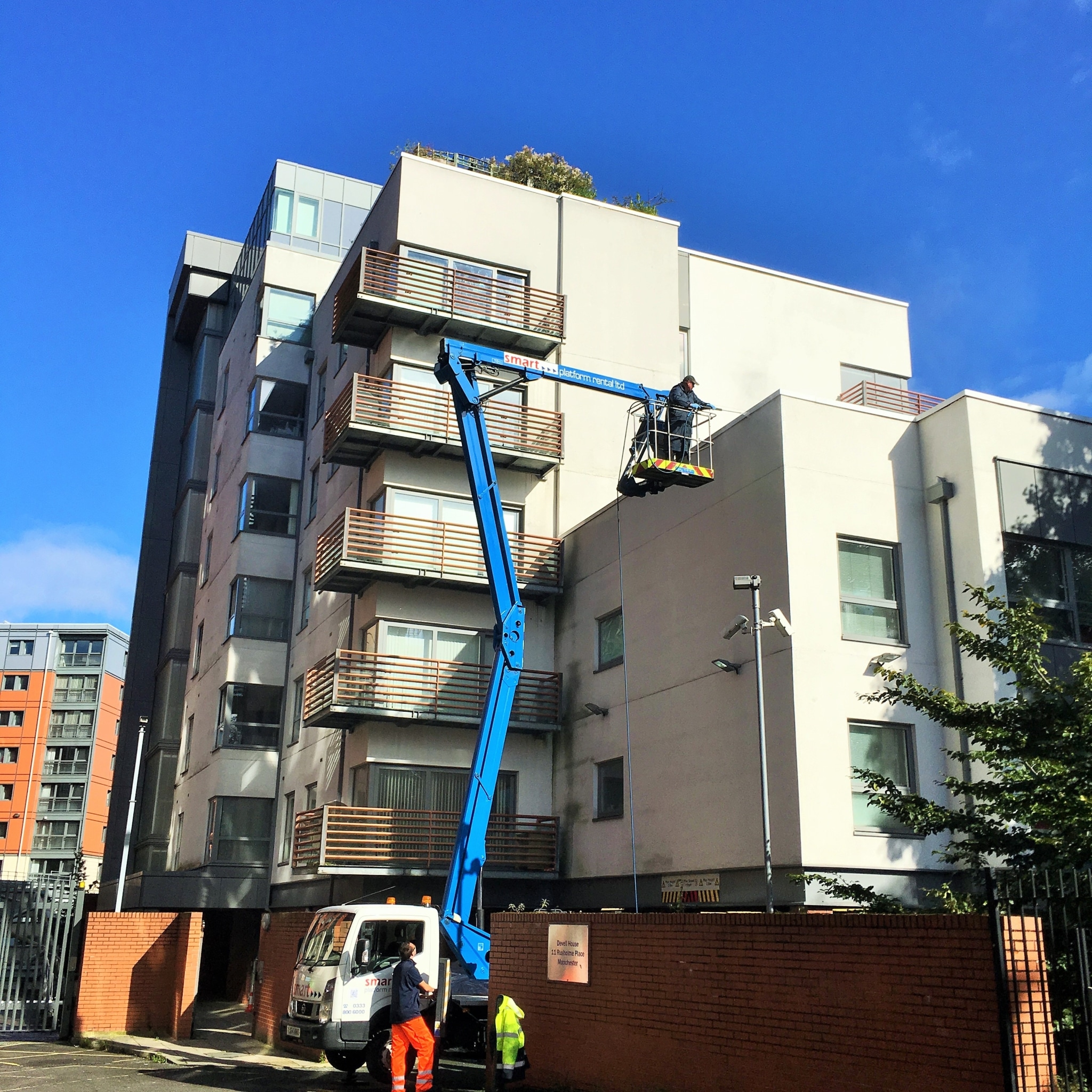 Following a successful tender Graffiti Busters were delighted to be awarded a contract on behalf of Touchstone Residential – a market leader in the property sector.
The contract involved deep cleaning 572m² of high/low level white render on a six story block of apartments. Using specialist mewp access equipment and a HPW unit working @ approximately 1500psi/90-150˚C combined with high performance cleaning products.
Graffiti Busters successfully removed stains, moisture related spots, algae, lichen, loose and superficial soiling. Post cleaning a hydrophobic impregnation coating was applied to the render a fluorinated system designed to provide both stain and water repellency. Acting as an invisible yet breathable barrier against oil penetration, water, frost and organic growth.
Throughout the project; Graffiti Busters appointed as main contractor were responsible for all the restoration works and the provision of traffic/pedestrian management to cater for plant and resources.
On completion of the project after two weeks the client appraised our work and provided the following testimonial: 'I was very impressed with how well the building is looking and all credit to you and your team'.